---
Spring 2020 COVID-19 Operations Update
Due to the current pandemic outbreak of the COVID-19 virus (and the associated closure of the Georgia Tech campus), we will not be holding any in-person events until further notice, including license exams.
However, business meetings, including the scheduled April officer elections, will take place as scheduled in an online format. If you did not receive instructions for this but would like to participate, please contact the officers.
Additional information and full statements on COVID-19's impact on the club may be found on our COVID-19 Information Page.
---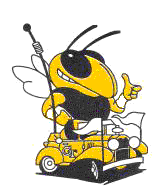 About the Club
Operating a VHF repeater and a shack containing an assortment of HF, VHF, and UHF gear, the GTARC is open to students, faculty, and staff of the Georgia Institute of Technology. We participate in various events during the year, including contests, Field Day, the Hurricane Watch Net, as well as regional and public service activities, such as providing communications for the Georgia Games.
If you like to operate, we encourage you to come to one of our meetings, held on the second Monday of each month, or one of our Open Shacks, held on the fourth Tuesday of each month. Both events are held in our shack, Room E496-A of the Van Leer Building, at 7:00 PM (see the calendar below for any changes). Feel free to also stop by the shack anytime the door is open.
The W4AQL repeater is on the air! Join us on 145.150- (PL 167.9)
All Upcoming Events